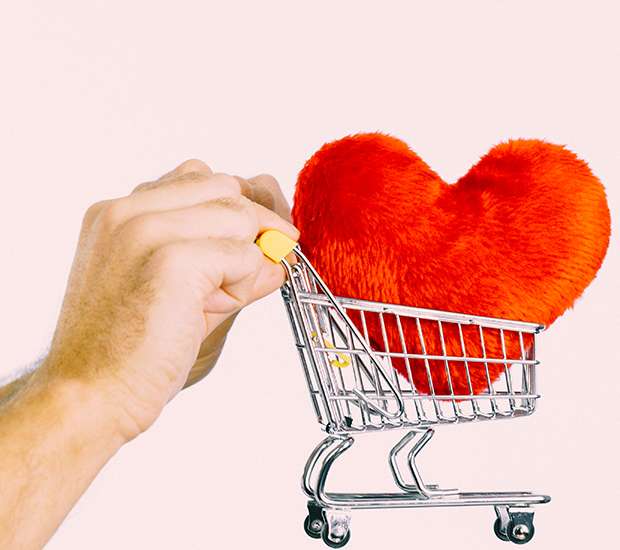 Giving Back
Annual trips since 2010 and bi-annual trips since 2015 to the Charity Mission at La Romana.
To assist children and families to escape poverty by identifying and addressing their needs through educational services and collaborative programs.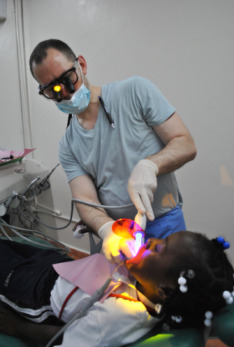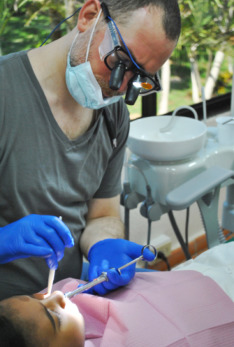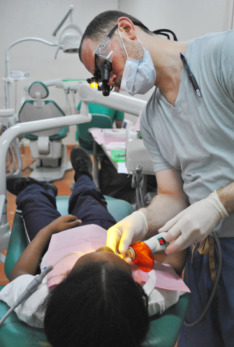 Beginnings
In 1988, after a pilgrimage to Bosnia, Lian Fanjul de Azqueta, the founder of what has come to be MIR Charities, felt an overwhelming need to give to those in need in her community. Humbly, Lian began a small food distribution service with a colleague. They packed bags of food in her mother's garage and distributed the sustenance throughout the nearby town of Pahokee, Florida. Later that same year, her brother Alfonso Fanjul won the Sugar Golf Tournament and donated his winnings to his sister to use as seed money to begin educational programs in the Dominican Republic and that is when MIR began. We thank the continued support of our founding members especially to Emilia and Jose "Pepe" Fanjul who have hosted an annual fundraiser since 1992 to benefit MIR.
MIR has grown quickly in order to provide the people of the Dominican Republic with the hope and love they need and deserve. The foundation survives on donations made by people who believe in our mission.
Commitment to Education
MIR (Mission International Rescue) Charities is a non-profit organization that works to supply the Dominican Republic's most marginalized people with a variety of life-altering services. Since 1990, we have served the women, youth and children of La Romana and the Eastern region of the Dominican Republic by partnering with and providing funding for social programs. With the help of benefactors and individual contributions, the programs provide a home, medical assistance, education and technical preparation for the people that are most in need in our community.
On March 31, 2016, Dr. Corey Brick volunteered at the 11th Annual Poker4Life Giving Back event to raise money for the Buoniconti Fund – the Miami Project to Cure Paralysis.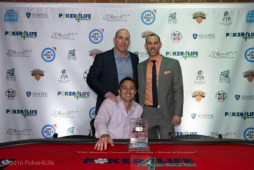 Ethan Ruby and Jeremy Schwartz (a patient of Dr. Brick) founded Poker4Life in 2005. After hosting many Giving Back poker tournaments at the Park Avenue Country Club in Manhattan, they realized how much of an impact poker can have in the world of charitable giving. Poker4Life was formed to harness The Positive Power of Poker by hosting Giving Back poker tournaments to benefit all non-profit organizations. Our mission is to provide a forum for professional, celebrity and everyday poker players to come together and support causes they believe in while playing a game they enjoy.

Poker4Life has attracted thousands of poker players and philanthropists with our exclusive Giving Back poker tournaments. Over the last eight years we have raised close to $2,000,000. Our Giving Back of choice thus far has been The Buoniconti Fund to Cure Paralysis, which maintains an unprecedented 86 cents of every dollar going directly to research. There are approximately 1.4 million 501(c)(3) non-profit organizations in the U.S. with whom we are actively forming relationships. Our aim is to help them raise money through the great game of poker. Poker4Life can assist with individual fundraisers for any non-profit organization, but our ultimate goal is an annual main event in which each participant plays for the Giving Back of their choice. Our model ensures that every designated Giving Back is a winner by receiving 10% of their representative's registration fee in addition to any distributed prize pool money. Experience The Positive Power of Poker as Poker4Life redefines the Giving Back poker world!
Clean teeth and big smiles at the Fundación MIR "Oral Health Initiative"!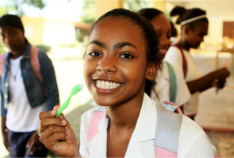 Este artículo también disponible en: Español • Posted on April 20, 2013 by Rebecca Hughes
New York Dental Giving Back – at the Fundación MIR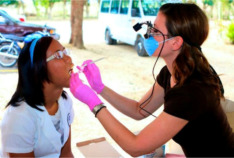 From the 17th to the 22nd of March, Dr. Hudson, a New York dentist whose list of clients includes J.Pepe Fanjul along with a group of volunteer dentists and surgeons from New York brought clean teeth and big white smiles to La Romana!
New York Dental Giving Back – at the Fundación MIR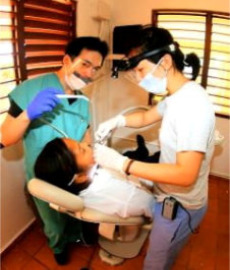 The "smile" team of 15 volunteers; 2 root canal specialists, 2 surgeons, 6 students from Columbia Dental School in New York and 5 dentists worked tirelessly to provide dental health care – as well giving advice to the students of the Fundación MIR at the MIR Esperanza (boys vocational school) in La Romana. Their efforts were also complimented by a team of local Dominican dentists!
New York Dental Giving Back – at the Fundación MIR
Throughout the 4-day operation over 400 students of the Fundación MIR were examined with procedures including extractions, cavity fillings, root canals and a frenectomy – as well as life saving surgery! Using an X-Ray machine brought from New York, a golf ball sized cyst was spotted under the gums of one of the female students – and thankfully was safely removed!
And while much excellent work was done during the operation – the Fundación MIR, the dentists and the students actually spent months preparing for the "Oral Health Initiative"; collecting donations of equipment for example. In fact, just one month before the visit this year a Dominican dentist from Santo Domingo, Dr. Frank Acosta, donated a working dental chair to the MIR schools! These chairs are very expensive and will be used for years to come, so the Fundación MIR is very grateful to Dr. Frank Acosta for this major donation to the project!
The children of the Fundación MIR learn about oral health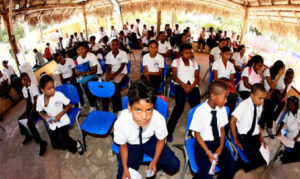 "It is a wonderful project that is successful only because of the many dedicated volunteers that are commited to improving the oral health care of the children at the MIR Schools. We are very grateful for the kindess of everyone involved."
— Lian Fanjul de Azqueta, President and Founder of the Fundación MIR
To promote oral health all year round, the Fundación MIR does not serve any sweets or soft drinks in the MIR cafeterias and even provides all children from Kindergarten through to 4th grade with their own toothbrush which they use daily after "snack time".
The team of volunteer dentists at the Fundación MIR, La Romana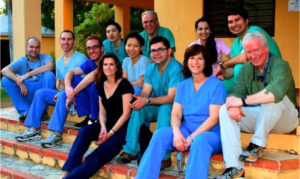 New York Dental Giving Back – at the Fundación MIRThe Fundación MIR is a non-profit organization which works to provide education to the children of the greater La Romana area, who are most in need. They run 3 schools; the MIR Esperanza (boys vocational school), the Escuela Tecnica Vocacional Fundación MIR (girls vocational school) and the Primaria MIR (infants school).
For more information on the Fundación MIR and to make a donation, visit their website: www.mirinternational.org
To make a donation contact the MIR office in Casa de Campo (809-523-8270) or in West Palm Beach (561-366-5095). Donations are tax deductible for US Citizens!
Dr. Brick volunteers dental services in the Dominican Republic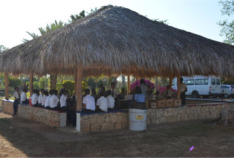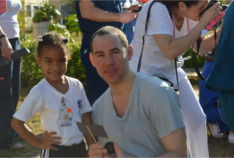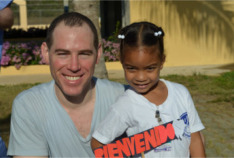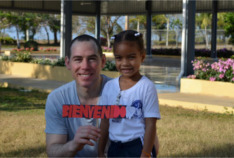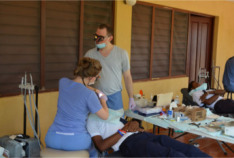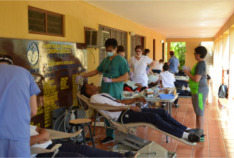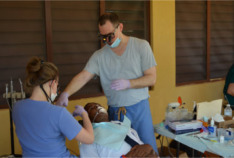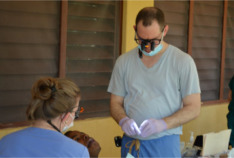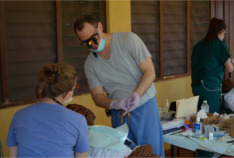 Recent Posts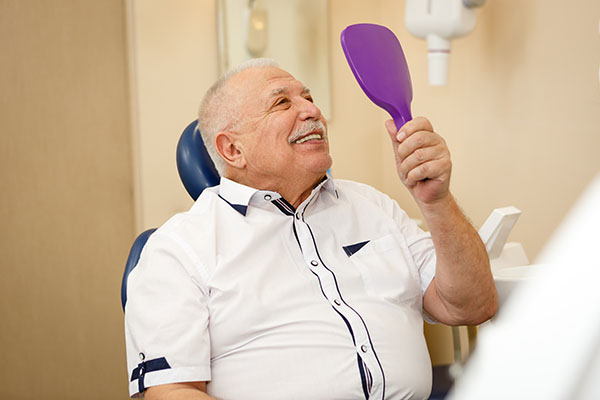 When you are adjusting to new dentures, it may seem that taking care of them requires a lot of time. Not only do you need to brush them every day, but you also need to soak them in a special solution each time you take them out overnight. Eventually, your denture care steps will become…