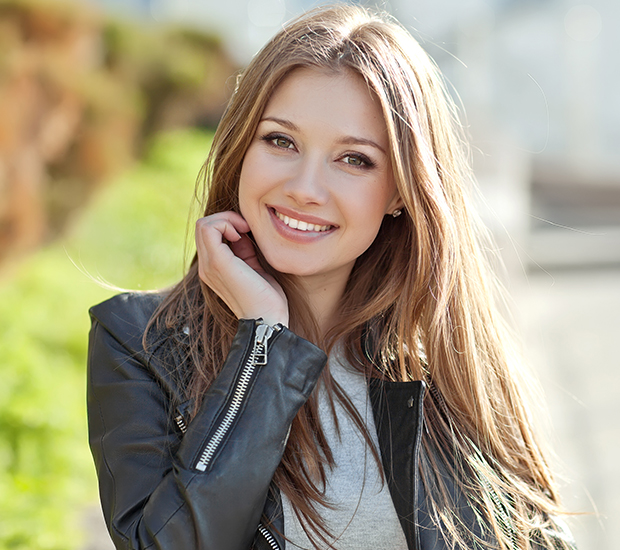 Cosmetic Dentistry
New York, NY
At our cosmetic dentistry office, we make it our mission to help each patient improve the appearance of their smile and become more confident each day. We offer a variety of treatment options for patients and treat a wide range of cosmetic complications, including misaligned teeth, missing teeth, stains and more. We tailor our treatment for each client, and we strive to provide the best services to help them reach their cosmetic goals. Among other treatment options, we offer dental implants, Invisalign® treatment, implant crowns and teeth whitening. Give us a call today to learn more about our full list of treatment options.
Dental implants
Dental implants are a way to replace missing teeth long-term. They involve a small, screw-like device known as an implant, which is placed into the jaw to serve as the root of a replacement tooth. After the placement of the implant, an abutment and artificial tooth, typically in the form of a crown, is placed to complete the tooth restoration. There are many benefits to dental implants, and they look, feel and function almost exactly the same as natural teeth. When compared to other restoration options, dental implants have the following advantages:
More natural appearance
Bone health preservation
Long-lasting solution
Ability to eat as you please
Ease of care
Unlike removable dentures, dental implants are permanently placed inside the jaw, meaning the patient does not have to worry about them falling out, becoming loose or damaging easily. In fact, dental implants can last for 25 years or more in many instances. Patients are also able to preserve bone health with dental implants, which is not often the case with other teeth replacement solutions. To learn more about dental implants and the surgical process required for placement, get in touch with our team today and schedule a time to come in for an initial consultation.
Invisalign®
Invisalign® is one of the most popular forms of teeth straightening. More and more individuals are choosing it over other popular options, including traditional braces. Invisalign® is a teeth-straightening system that utilizes clear aligner trays that are custom-fit over the patient's teeth to gradually pull teeth into a more ideal position. The benefits of Invisalign® include but are not limited to the following:
Transparent treatment
Effective & efficient results
Professional dental supervision
Increased confidence
Improved oral health & function
One of the main reasons many people are choosing Invisalign® is because it provides the ability for patients to straighten their smiles discreetly. The clear aligners are essentially invisible to others, and no one is likely to know you are wearing them unless you tell them.
Invisalign® can address a number of cosmetic concerns, including crooked teeth, crowded teeth, gaps between teeth and various bite complications such as underbites and overbites. It is most ideal for patients with mild to moderate misalignments, whereas traditional braces might make a better option for severe malocclusions. We encourage anyone who is interested in achieving a straighter smile through Invisalign®, or another form of teeth straightening, to reach out to us today for more information.
Implant crowns
Implant crowns are similar to dental implants, although the application is more specific. Dental implants are the component that is placed inside the jaw to serve as the root of the artificial tooth, but it does not specify the type of artificial tooth that gets attached. Dental implants are more applicable to a wide range of teeth replacement needs, and a dentist may suggest either one tooth is replaced or a section of teeth is replaced through the attachment of a dental bridge.
Implant crowns, specifically, are dental crowns that are attached by a dental implant. Not all dental crowns are attached through implants; the support could also come from adjacent teeth. However, there are advantages to choosing crowns that are supported through implants, which include the ability to preserve bone inside the jaw above the tooth, better durability and a more natural look and feel.
Implant crowns are ideal for anyone who needs a single missing tooth replaced, although they may also be a viable solution for replacing several teeth as well. The placement of implant crowns does require surgery, which is carried out by a well-trained and licensed member of our team here at our cosmetic dentistry office.
Teeth whitening
Teeth whitening is a broad term, and there are several different types of teeth whitening procedures. However, our Cosmetic Dentistry office offers what is known as professional, in-office teeth whitening, which involves polishing each tooth, applying a bleaching material and safely and effectively whitening teeth to the desired shade. The benefits of in-office teeth whitening can include the following:
More attractive smile
More professional appearance
Removal of plaque and tartar
Increased confidence
Safe, professional whitening procedures
The primary benefit of teeth whitening here at our Cosmetic Dentistry office is an improved cosmetic appearance while smiling. The fact is that white teeth are more attractive, and many who have stains and teeth discoloration become less confident. Also, visiting us for an in-office whitening procedure ensures the procedure is carried out safely, whereas over-the-counter whitening kits may cause damage to enamel or gums.
Many of our patients report feeling more confident with their new bright smiles, which often helps them feel more willing to pursue romantic relationships, be more confident in job interviews and professional settings and interact and laugh more freely in social situations. We help our patients decide if teeth whitening is right for them, ensure the procedure is pain-free and help each patient keep their smile white for several months after their initial visit.
Consult with us
If you want to learn more about our cosmetic dentistry services and how we help our patients achieve the bright and beautiful smile of their dreams, then get in touch with us today to find out how we can help you specifically. We can answer any questions you have about treatment and schedule a time for you to come in to discuss options with our friendly team of cosmetic dentistry professionals.
Recent Posts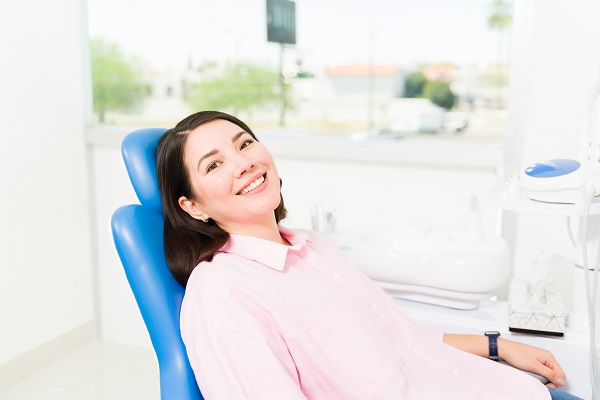 A dental bonding procedure is a treatment that involves applying tooth-colored resin and using a special light to harden it. It is primarily a cosmetic procedure but may also be used to treat some dental conditions.Many dentists use dental bonding for small cosmetic alterations, short-term corrections of cosmetic issues, and repairing teeth in areas with…